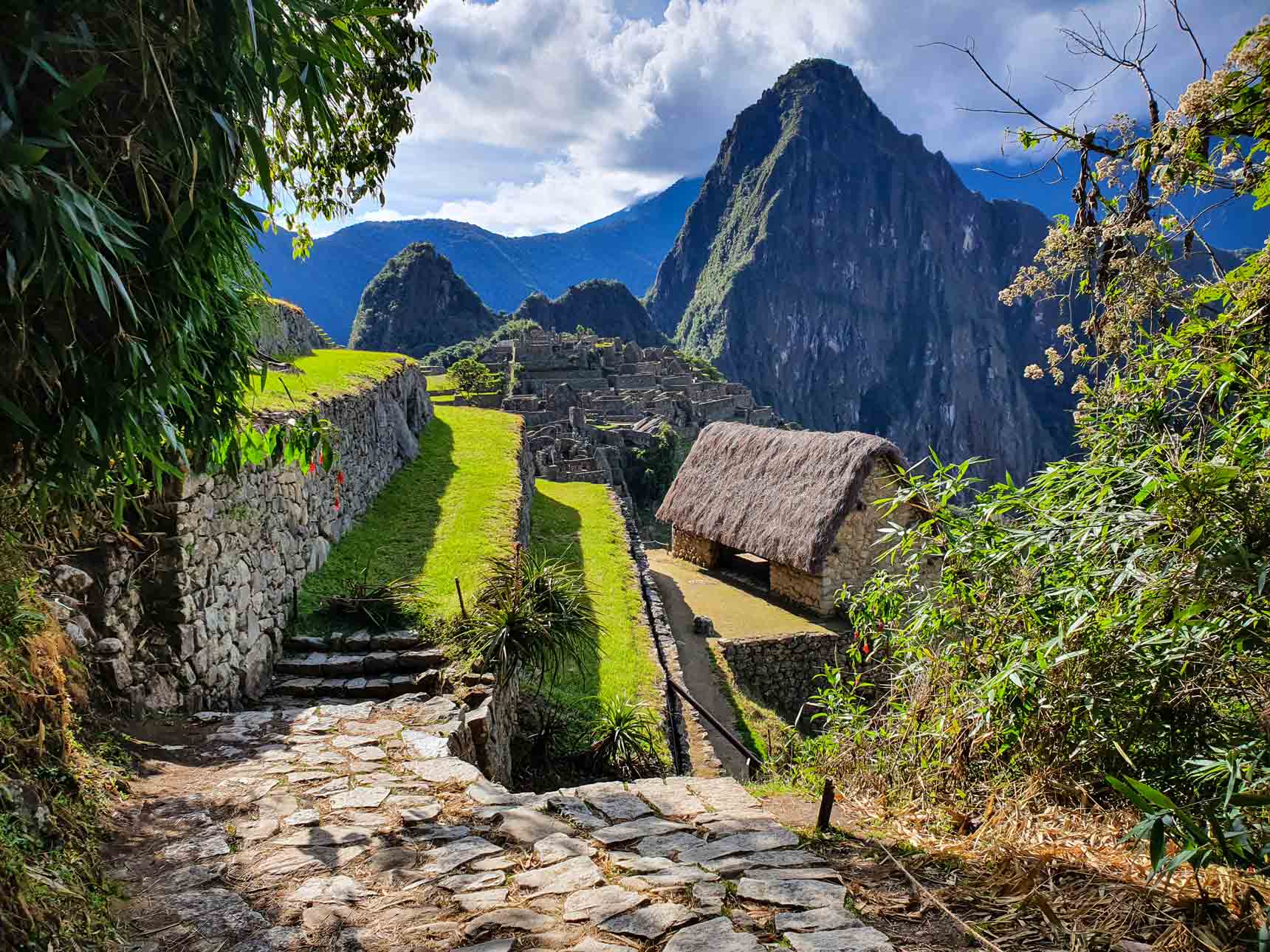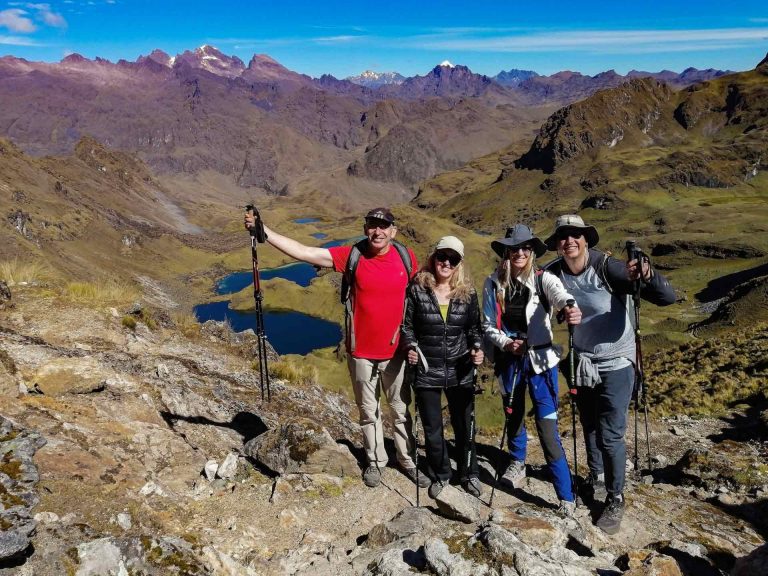 Lares trek and short Inca Trail to Machu Picchu 4 days
OUR LARES TREK IS THE BEST AND MOST UNIQUE PATH AVAILABLE PLUS SHORT INCA TRAIL TO MACHU PICCHU
The Lares trek & Short Inca Trail to Machu Picchu gives the trekker the best of all worlds in four days.  You pass through the most isolated indigenous communities who are keeping the Inca culture alive, and have the privilege to interact with them. Our own unique route is incredibly picturesque, with majestic glaciers, shockingly blue glacial lakes, waterfalls, llamas, and alpacas. On the Inca Trail, you will hike on the original Inca trail just like in ancient times. You explore the ancient Inca religious cities along the way and enter through the Sun Gate directly to Machu Picchu Citadel. You get to visit Machu Picchu twice! How could you want more?
READ THE MOST DATAILED INFORMATON ABOUT THE TREK!
4 Days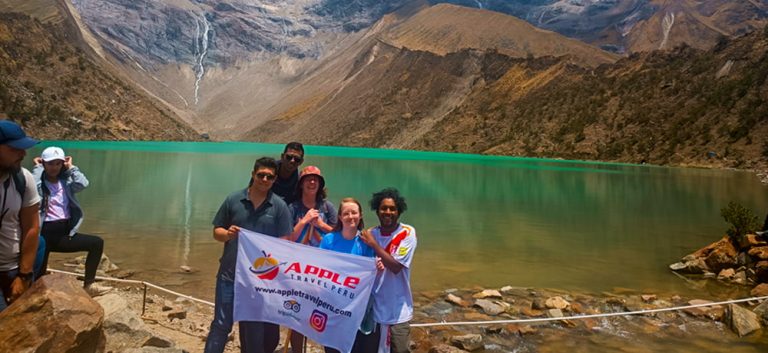 Lake Humantay 1 Day Hike
Lake Humantay day hike is a wonderful way to explore the peruvvian andes. If you have a day in Cusco, this trip is well worth the time and effort! Lake Humantay is an glacier lake surrounded by Andes giants like Mount Salkantay and Mount Humantay. These mountains are towering, sheer, icy peaks that provide a breathtaking backdrop to our destination, the turquoise-colored waters of Lake Humantay!
Humantay is one of the snow-capped mountains in the Vilcabamba mountain range and the glacier melt makes a beautiful lagoon that may be visiting for those you like a little bit of hiking and being in the mountains also the area where the lake Humantay is located was a scene to film a movie for Netflix. During the tour we will provide you with a professional service and the tour is led by professional guides and transported by modern and safe vehicles and you will try the local dishes since this tour included lunch and breakfast.
Amazing glacier Lake

Breathtaking Mountain Views

Towering Glaciated Peaks and valleys

Breakfast, Lunch & Snacks are included

Turquoise Colored glacier Water

Pick up at Your Hotel to start the tour

Stunning views of Salkantay Mountain

Tour led by an expert guide
1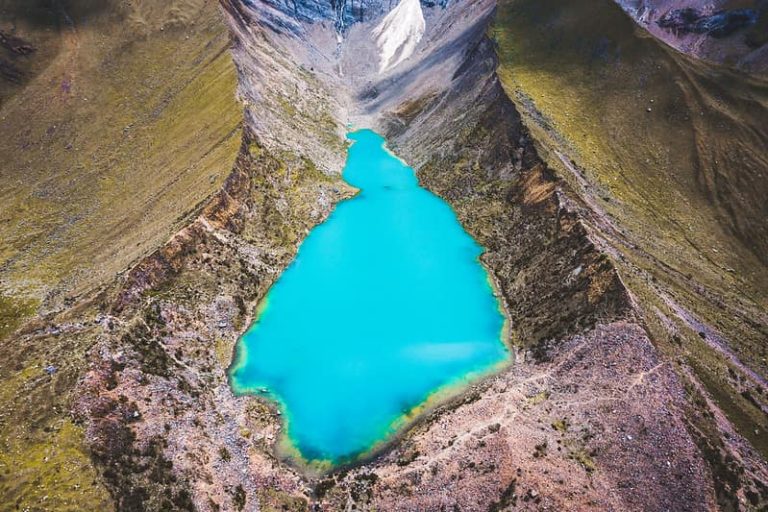 Humantay Lake & Salkantay Mountain Trek 2 Days
This route is a beautifully scenic two day hike to both Humantay Lake and Salkantay Lake. You first visit the remote indigenous villages of Iscuchaca and Limatambo, which are still keeping Inca traditions alive. Humantay Lake is situated at the base of the majestic glacier covered Salkantay Mountain Range.  The views are absolutely breathtaking!  On the second day, you hike to the highest point of the trek at 4,650m/15,367ft.  From this vantage point, you will be in awe of the massive Salkantay, Humantay, and Huayanay snow-capped mountains surrounding you. Finally, you take a detour off the main trail to the panoramic and truly exquisite turquoise Salkantay Lake.  On this two day adventure, you enjoy the peacefulness of nature and at the same time its exquisite beauty.
2