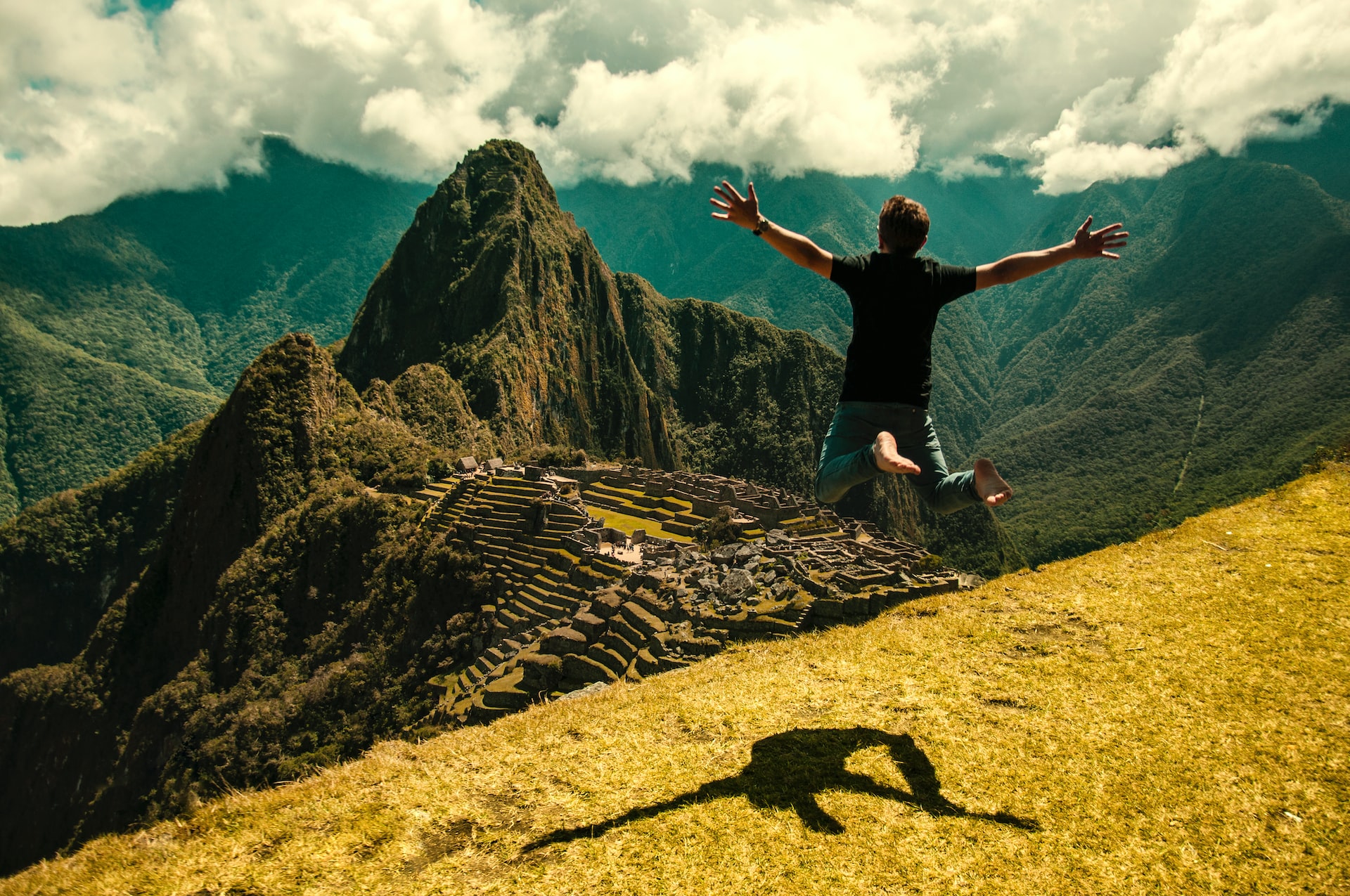 The Ultimate Machu Picchu Trek Packing List
Trekking in Peru is an absolute must for adventure enthusiasts traveling to South America, and the Short Inca Trail is one of the most popular activities to undertake but you just need to check off the Short Inca Trail Packing Check list. Peru's Salkantay Trek is a hiker's paradise, offering five days of trekking through stunning natural landscapes before arriving at the iconic Machu Picchu.
While camping, hiking, and exploring the Machu Picchu Trek is an incredible experience, figuring out what to pack for the varying climate and walking conditions can be daunting, even for seasoned trekkers. However, fear not! We have compiled a list of essentials that every adventure seeker should pack to make their journey more comfortable. Let's walk through these must-haves together!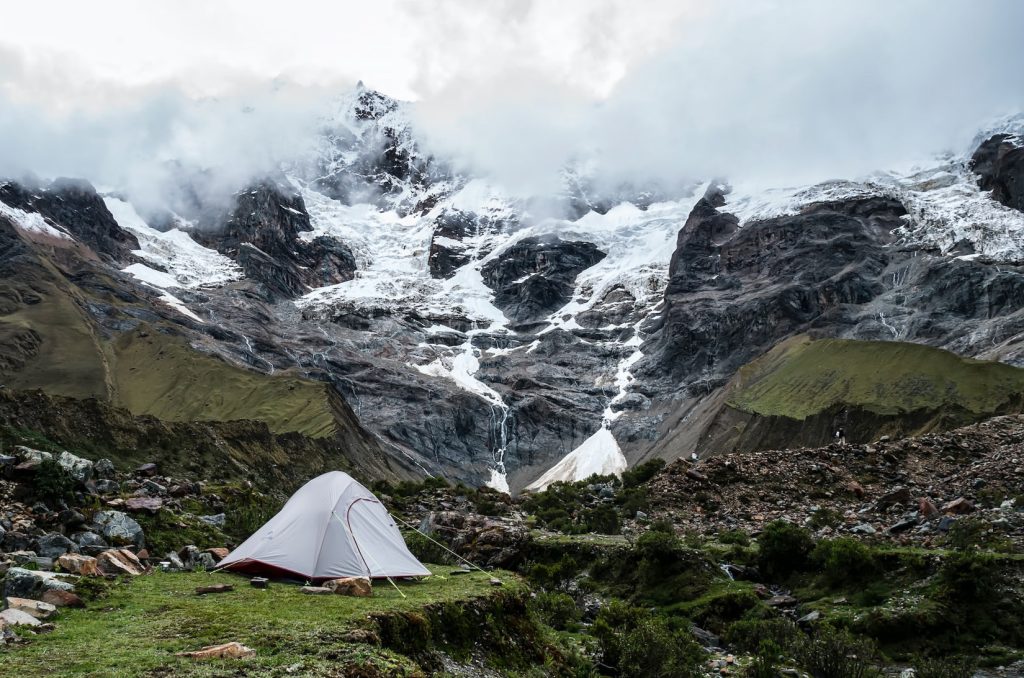 What Does the 5-Day Salkantay Trek Tour Include?
If you're looking for a beautiful and unique trekking experience, the Salkantay Trek is a perfect choice. Known as the 'alternative Inca Trail', it offers stunning views of turquoise glacier lakes, natural hot springs, and snow-capped mountain peaks.
While it is possible to hike the trail on your own, it's important to keep in mind that you will need to bring all necessary camping equipment, hiking gear, and food for five days. Due to the length and altitude of the trek, it's recommended to go with a trusted Salkantay trek tour. This way, you can focus on taking in the natural wonders of the trek while leaving the logistics to the experts.
The guided hike typically spans over five days, with three nights of camping and the fourth night spent at a comfortable accommodation in Aguas Calientes. From there, you'll head to Machu Picchu to experience one of the world's most awe-inspiring historical sites.
Our 5-day Salkantay Trek tour to Machu Picchu includes:
Hotel pick-up and dropoff
Professional bilingual guide
Food
Sleeping bag and trekking poles
Entrance ticket to Machu Picchu
Accommodation in double or triple rooms
Shuttle bus from Aguas Calientes to Machu Picchu and back
Luggage carried by mules (up to 7 kg)
What Should I Bring to Salkantay Trek?
Packing light and smart for the Salkantay Trek is key.
Regardless of the season you choose to hike in, it's always a good idea to consult a comprehensive Machu Picchu travel guide before deciding what to pack. This can help you make informed choices about what to bring with you and what to leave at home.
In addition to a refillable water bottle and a small daypack for carrying your daily essentials, there are a few other essential items you'll need to bring on your Salkantay Trek tour. These include:
Documentation
Your documents are the one thing you cannot afford to leave behind, and the most important items you need to carry in your daypack.
Passport – You will need your passport at the beginning of the hike, as well as when entering Machu Picchu.
Receipt of Payment – While you might not need them, bringing along any proof of payment is always sensible.
Clothing
The weather in the Peruvian Andes is characterized by two distinct seasons – a cool and dry winter (from May to September) and a warmer and wetter summer (from October to April). The same applies to the Salkantay Trek and its final destination – Machu Picchu.
During the wet season, the rainfall is quite heavy, making it less than ideal to hike the Salkantay (keep in mind that the trek is also closed for maintenance throughout February). For this reason, we suggest embarking on the trek during the drier months (from April to October/early November). During this time, the days are typically sunny, allowing you to revel in the stunning vistas without any clouds or fog obstructing your view.
Regardless of the season you choose to do the Salkantay Trek, make sure to check the Machu Picchu weather before departing to ensure that you have packed appropriately and avoid any unpleasant surprises during your adventure.
Tops
Waterproof Jacket: You may encounter rain even during the dry season, so it's best to pack a water-resistant jacket.
Windproof Jacket: A good-quality, compact windproof jacket is highly recommended.
Exercise Tanks: Choose quick-drying fabrics and ensure a snug fit for first-layer clothing to minimize cold airflow.
Long-Sleeved Top Layers: Opt for breathable and lightweight fabrics like fleece or wool and avoid moisture-absorbing materials like cotton.
Gloves: Gloves are essential, particularly in the morning or when using hiking poles.
Hats: A sun-protective hat is necessary to shield your face and neck from the sun. Bring a warm (fleeced) hat as well, as temperatures can be very cold in the early mornings and evenings.
Bottoms
Water-resistant hiking pants are a must-have item, especially during the rainy season, and are highly recommended during winter as the weather can be unpredictable.
Leggings are a very versatile item that can be used in a variety of ways. They can be worn when hiking or sleeping, or used as an extra layer under your hiking pants.
Shorts are also a good option, especially during the warmer afternoons in Peru. However, it's important to keep in mind the weather conditions during your visit and pack accordingly.
Sleepwear
Thermal underwear is an essential item to pack for the Salkantay Trek as temperatures can drop significantly at night, even during the dry season. Look for breathable materials such as merino wool or synthetic fabrics that will keep you warm without making you feel sweaty and uncomfortable during the day.
Footwear
Light socks- are versatile and can be used for layering, sleeping, and wearing around the campsite.
Wool hiking socks- It's important to have at least one pair of quality wool hiking socks for each day to ensure breathability and prevent blisters.
Trekking boots- should be waterproof, comfortable, and worn to avoid any discomfort during the hike.
Lightweight flip-flops or sandals- can be helpful for taking a shower or giving your feet a break in the evenings.
Toiletries
Toothbrush and Toothpaste- to keep your oral hygiene in check during the trek.
Hand Sanitizer, Tissues, and Body Wipes – Bringing these items can come in handy to freshen up and clean your hands and face quickly.
Sunscreen – It's essential to pack high-quality sunscreen with high protection as the sun's intensity is stronger at higher altitudes during the Salkantay Trek.
Insect Repellent – Insect repellent is a must-have during the trek since you'll be experiencing different climate zones and altitudes. Mosquitoes and bugs can be a problem, especially in the valleys, so don't forget to pack some repellent.
Electronics
Cell Phone – While there won't be any cellular service on the trek, you can still bring your phone for entertainment and to take pictures or notes.
Camera – For those looking to capture professional-quality pictures, it's important to pack your camera with extra batteries and SD cards.
Charging Cords/Power Bank – Don't miss out on capturing those amazing Machu Picchu photos – remember to bring charging cords and a power bank to recharge your electronics while in Aguas Calientes.
Peruvian Power Adapter – If you plan to recharge your devices during the trek, don't forget to pack a Peruvian power adapter. However, keep in mind that you won't have access to electrical outlets during the first few days.
Health & Medical
Mini First Aid Kit – Having a mini first aid kit with you during the trek is a good idea, even though your guide will also carry one. It should contain essentials such as bandages and medication for common ailments like headaches and stomach problems.
Personal Medication – Don't forget to bring any personal medications you need, like an inhaler, and enough feminine products if necessary.
Ready to Explore Peru's, Natural Wonders?
Peru is a natural wonderland that draws backpackers and outdoor enthusiasts from around the world with its diverse range of environments, including coastline, mountains, and jungle. The country offers an unparalleled combination of natural beauty, ancient Inca ruins, and rich local culture, making it a must-visit destination for adventurous travelers.
The Peruvian Andes offer some of the most breathtaking trekking opportunities in South America, with a wide range of trails that vary in landscape and difficulty. Whether you're an experienced hiker looking for a challenge or a casual trekker seeking stunning scenery, there's something for everyone in the Andes of Peru.